#illustration #pedagogy #sex education
Action Santé Femmes provides teaching aids to teachers in Haiti.
The themes addressed are early pregnancy, consent and STIs. The challenge of these images is for young people to feel represented and identify with the characters illustrated.
To address the issue of early pregnancies, we follow the journey of a young schoolgirl.
In the first scenario, she studies and can thus have access to a rewarding job and can afford a permanent home to start a family.
In the second scenario, she becomes pregnant at a very young age and is therefore no longer in school. It will be harder for her to get out of poverty.
"Endikasyon m'es avni m'" means "My education is my future ».
This board addresses the issue of gender-based and sexual violence.
The 3 situations allow us to understand the notion of rape culture, with an escalation of violence that can begin with aggression such as "games", such as lifting skirts in the playground.
The phrase "Kò ou se pou ou", "Your body is yours" is used to question the girls.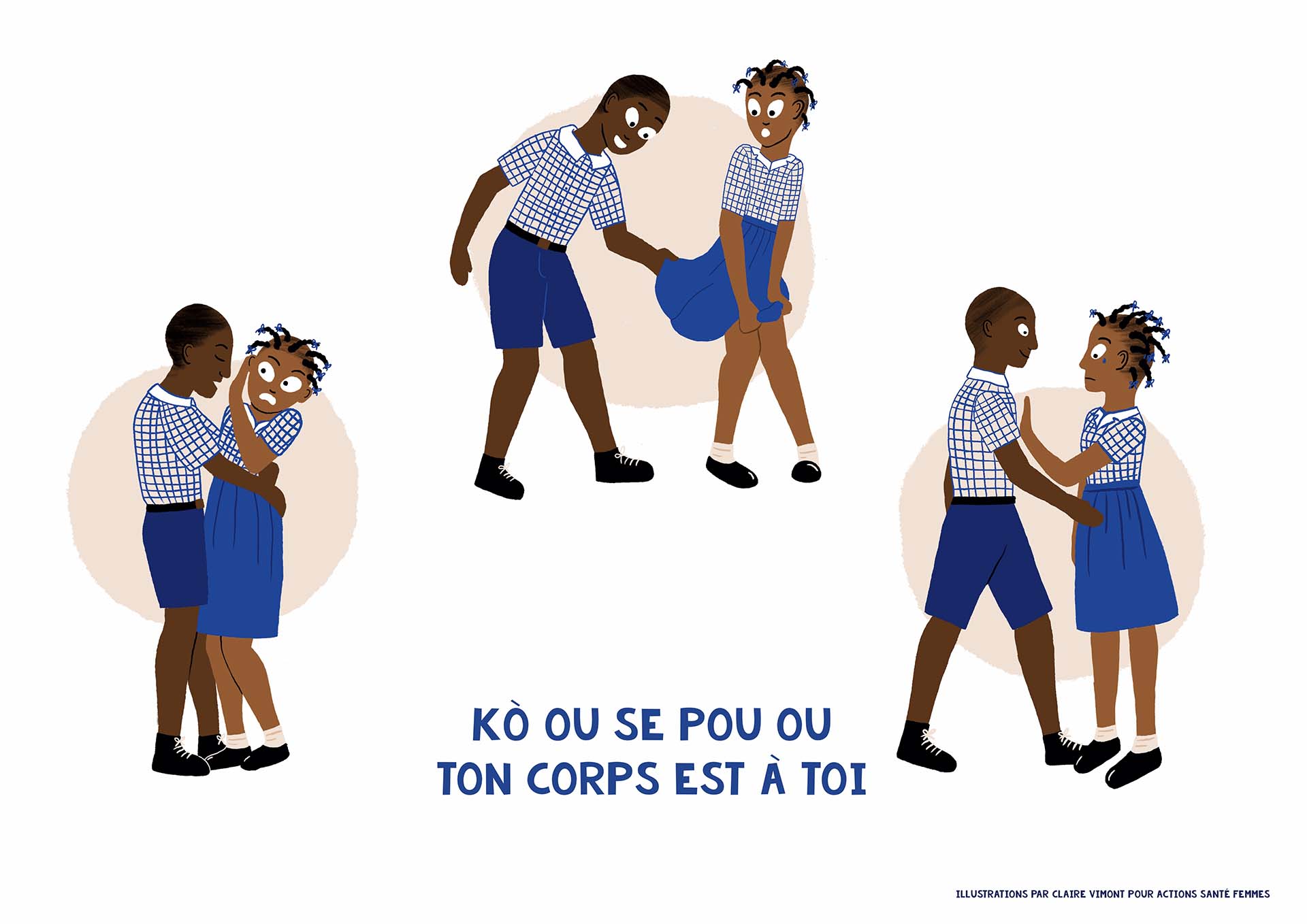 These illustrations allow a simple understanding of the chain of transmission of Sexually Transmitted Infections, but also the presence of symptoms, and how to protect oneself with condoms.